by
Here We Come ~ Book Review
"Discovering Biblical Truth in Everyday Life"

Reading a good book opens the mind to an imagination that cannot be measured. Imagine reading a book that is full of scripture, God and His creation, fun facts, great discussions between parent and child, biblical truths, all while going a learning story adventure with two characters your child can relate to. That is exactly what we were blessed with when we reviewed the book Florida's Treasure Coast ~ Here We Come from By the Way Book Series.
Joy Budensiek (author) was sitting in church when she heard this statistic quoted "Studies have found that 19 out of 20 Christian parents don't talk to their children about God and spiritual matters." Jeff Meyers
She felt led to do something about that and our family is sure glad she did!
Your children will go on an adventure with brother and sister, Alex and Lexi. The hardcover, 48 page, geographical based books are packed with vibrant photos and illustrations that are breathtaking. There are hidden objects for your child(ren) to test their sleuthing skills out and find throughout the book. In Florida's Treasure Coast ~ Here We Come! Alex and Lexi visit their Grandparents in Florida. The grandparents moved to the Treasure Coast and want Alex and Lexi to visit and help find some "treasures."
They learn so much while on their "treasure" adventure about Florida's wildlife, culture, history, different habitats, and more. Science, history, and geography have never been so fun!
The By the Way Book Series has a goal to write 100 books that showcase ALL 50 states and highlight different areas around the world. As a matter of fact, Ireland, New York City, Idaho, and Indiana are coming in 2017. Joy Budensiek is off to a good start.
Here are the book titles that are already available in the series:
Scriptures is placed just perfectly throughout the book and opens a line of discussion.  Our three children, ages 8, 10, and 12 were reminded of how the world around them and everything in it was a treasure and a gift from our Creator. From the smallest of "sand fleas" to the vast "ocean tides."
With amazing facts already in the story there's also "Did You Know? sections sprinkled throughout the book. This is great for discussion or even a pause for more research. If your child seems particularly interested in a fact why not dig in a little deeper? Child led learning is so fun to explore.
As I mentioned above, the images and illustrations are breathtaking. With vibrant colors and sturdy cover you can't go wrong. The pages are heavy weight and have a wonderful texture.
I encourage you to take a trip over to the By the Way Book Series website and snoop around a little bit to see what all they offer and to learn about their story and why these books are so amazing.
*Side note and a little chuckle. Being a Florida Native myself and my husband and our children, I LOVE all things Florida. With that being said, I learned a few things in the Did You Know? sections that I didn't know. These books are amazing and I can't wait to purchase more in the series. As you can tell by the name of my blog, I don't like to waste money. These books are so economical and totally worth every penny. There's also a poster pack, info cards, and an activity book you can purchase to go along with each book. Amazing!
Check out By the Way Books on Facebook. Go ahead….give em a Like!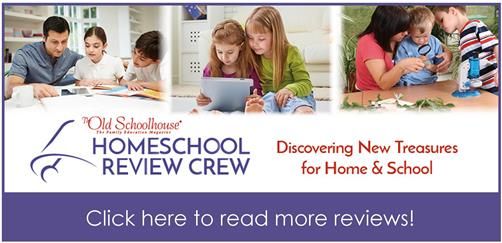 by