by
Captain Bayley's Heir Audio Adventure
by
Heirloom Audio Productions
Yep! I know what you're thinking. Another audio book review for Heirloom Audio Productions? When your children shout with excitement over an audio book, you jump on it! This time Captain Bayley's Heir took them on an American adventure during the time of the American Gold Rush.
Why audio books? 
Heirloom Audio Productions doesn't just produce audio books, they take a G.A. Henty novel and make it come alive. I promise, Captain Bayley's Heir is unlike most audio books you've listened to. They are audio theater drama's! They take story telling to a whole new level with their star-studded cast of actors. Most, if not all, you will be familiar with.
Maybe you have a child that truly enjoys history, or maybe you need to make history more interesting. No matter what your reason is, this audio book will not disappointed you.
What did we review?
We received a 2 Disc CD collection of 2 1/2 hours of non-stop adventure to listen to and enjoy. Additionally, a link to download Special Bonus Content that included:
Captain Bayley's Heir Adventure Playlist – an additional download for the computer or other device.
Captain Bayley's Heir E-Book – to read
Official Soundtrack – MP3 download
Printable Cast Poster
Study Guide & Discussion Starter
Inspirational Hymn Poster
Desktop Wallpaper Download
Once again I was thoroughly impressed with the Study Guide & Discussion Starter. The audio book is amazing within itself, but when you can continue the conversation and procure young minds to think further beyond and open up their imagination, you know it's a wonderful thing. That interest will not soon be forgotten. The study guide is a fantastic way to measure their comprehension of the story.
The Study Guide & Discussion Starter consists of:
Introduction to the Cast and Crew
Introduction to the Guide and the breakdown of sections
Who is G.A. Henty
The Heirloom Audio Story
Each page of the Study Guide shows where in the audio you will find the answers to the questions. See picture below for example.
The lessons are in 3 sections:
Listening Well – questions about the story
Thinking Further – open-ended discussion questions
Defining Words – words introduced
How we used Captain Bayley's Heir.
I set no specific time for my children to listen to the audio book. I really am not joking when I say that they LOVE Heirloom Audio Productions and they do truly get excited to listen to them. After we receive the CD's in the mail it didn't take much time at all for them to pop it in and start listening.
Every school day we have a *family group time* where we do the Pledge of Allegiance, daily prayer, and some sort of group lesson all together. Our children are ages 9, 11, and 13. It was no contest when they voted on doing the Study Guide for Captain Bayley's Heir during our morning group time. I would pull up the Study Guide on the computer and we would answer the Listening Well questions and the Thinking Further discussion questions. If there were words in the Defining Words list that they were unfamiliar with we would us them as their spelling words for the week.
Using the CD's and the Study Guide can almost be like a mini unit study.
What is Captain Bayley's Heir?
I am going to let the children explain, in their words, about the story and their thoughts.
Story Plot
"A guy (18 years of age) named Frank lived in England and was falsely accused of stealing. He ran away from England to America because after being expelled from his school. On his adventure, by way of ship to America, he learned about gold in California from stories that the boat captain told him. When he reached America he met Abe, Rube, and Dickens and all of them set out for California to find gold. There were obstacles along the way which didn't make their journey an easy one. Frank's new friends taught him the song "Amazing Grace." Frank realized he needed to get his life right by the Lord and that being saved was his answer. There were other Biblical messages, too."
Final Thoughts
"Like all the other audio books from Heirloom Audio it paints a clear vivid picture of what's going on and what the people look like. It's very captivating and there's a great message." ~ Butterfly 13 years of age
"The sound effects are amazing. They make you feel like you are in the story. Out of the 4 Heirloom Audio Books we have this one is my favorite." ~ Drummer Boy 11years old
"Captain Bayley's Heir was my favorite because I loved the time period of the story. It has a great message about God that you should be saved by God's glorious grace." ~ Mr. Funny Pants 9 years of age
I can not make this stuff up! These are their words. 🙂 They're passion for these audio books is unmeasurable. At any given time you can hear stranger's voices roaring through the house when they pop in the CD.
Sshhhh…. don't tell them, but I am considering getting them the titles we don't have for Christmas. It would be a gift they would sincerely love.
You can also check out Heirloom Audio Productions here:
Facebook:  https://www.facebook.com/HeirloomAudio
Twitter:  https://twitter.com/HeirloomStories   
Instagram: https://www.instagram.com/HeirloomAudioOfficial        Google+:  https://plus.google.com/b/114534826166314080647/114534826166314080647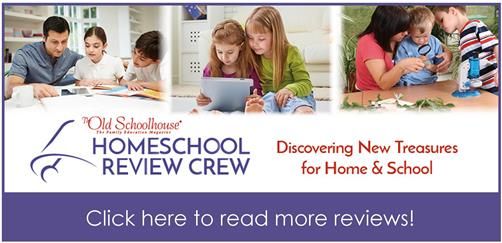 by