by
Everyday Cooking 
Cookbook Review
Like all you busy moms, I could use a little help in the kitchen on busy nights. I cannot tell you how thrilled I was when I was given the Everyday Cooking cookbook from Everyday Homemaking to review. Any bit of help for busy seasons in our lives is a blessing! 
I do have a bit of a confession to make here. Ok, actually two confessions, but who's counting?
I love cookbooks!
There, I said it!
I do.
I can't help it. There is just something about a good cookbook that calls my name.
Now on to the other confession…. We have a daughter who has reached the teenage years and wants to start helping out by cooking dinner for the family once in a while. She has been doing some baking for a few years now and wants to move on to cooking a meal. Who am I to hold her back? :::::insert mischievous laugh:::::
Although the Everyday Cooking cookbook is intended for busy families and aids in getting dinner on the table each night, it is also a fantastic tool for beginning cooks.
A little about Everyday Homemaking & Everyday Cooking!
Everyday Cooking was created by Vicki Bentley, a homeschool mom of eight, and foster mom of fifty. I would say that she knows *busy*! She needed recipes that didn't require a lot of time nor anything fancy. She created healthy, simple, and tasty dishes for her family and decided to share them with the rest of us. Although the emphasis is on whole foods cooking, it isn't entirely devoted to that. There are many substitute suggestions throughout the cookbook.
How we used Everyday Cooking. 
As I mentioned above, we are using this cookbook as a tool to help our middle school aged student begin the fundamentals of cooking. This cookbook is not intended to be a cooking course, but can totally be used with teens or young adults who want to learn the techniques and how-to's of cooking. Most of the recipes are simple to understand and follow. There is even a section to mark off Basic Cooking Skills learned and a Food & Nutrition Mini-Unit for students to work on. The mini-unit consists of things like finding a recipe for mayonnaise and making it. After, write a summary of the results. Making a chart of the vitamins and minerals your body needs and where they can be found. Writing a nutritious menu for the family. And so much more!
The author talks about how she used this mini-unit for her junior high/high school children and that it was used for Home Economics credit.
Although we are using the cookbook for our entire family, (my husband made the most delicious dinner – more on that in a bit) the reason the Everyday Cookbook is perfect for those just starting to cook are the tips and tricks found in the beginning and the end of the cookbook.
In the beginning of the cookbook you will find Time Saving Tips, such as:
cooking larger amounts of rice and freezing for faster meals
making homemade broth and freezing
chopping extra veggies, etc. to use in meals throughout the week, or freezing for future use
making double of certain recipes to freeze for quick, busy night meals
and so much more…
There is also a very helpful section in the rear of the cookbook that is loaded with even more tips:
Basic Measurements
Meal Planning & Shopping Hints
Sample Menu
Basic Kitchen Accessories
Kitchen Equipment
Slow Cooker Tips
Pressure Cooker Tips & Recipes
It really is packed with so much more than what you would find in a simple recipe book. The added information is so important for busy families and aspiring cooks.
Now on to the part you've all been waiting for…. the recipes!
My husband made this recipe one week night and it was absolutely delicious. I will say that it wasn't a super quick recipe if you do not already have some of the ingredients pre-cooked and pre-chopped, but if you have your choice of cooked meat frozen and ready to go and also have your veggies pre-chopped than it's super fast to prepare. This was described as a crustless quiche and was phenomenal. Our family of 5 ate the entire dish.
My daughter and I teamed up and made this together. It was super easy (the easiest Potato Soup I have ever made) and quick to make. I might add that it was also delicious and we can't wait to make it again in the cooler months. The smell throughout the house was so delightful! Easy step by step directions. A definite keeper!
Our teenage daughter made these cookies all on her own. She said the recipe was easy and very simple to follow. She split the batch and gave half to one of her close friends at church. It just so happens that her dad's favorite cookie is the sugar cookie. He said they tasted like a combination of a shortbread cookie and a sugar cookie. He said they were delicious and has put his order in for more!
At $15.99 for the e-book format or $19.99 for the print version this is an amazing resource for busy families or those who are learning to cook. I love that we can support a fellow homeschool mom, as well!
Find more Everyday Homemaking info here on their site. You might be interested in The Everyday Family Chore System.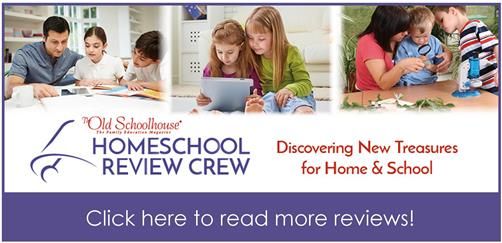 by