by
Homeschool Language Arts
When we were selected to review Eclectic Foundations Language Arts Level B by Eclectic Foundations I was excited to see what offering Language Arts as a whole would do for our homeschool. So often the components of language arts are taught separately. This can be a bit daunting at times, for both the teacher and the student.
Eclectic Foundations offers 3 levels of Language Arts curriculum with a 4th level coming soon. We are using Level B which is intended for 1st and/or 2nd grade. It can also be used for students who are struggling readers. Level B includes the following subjects: reading and reading comprehension, phonics, handwriting, poetry, and an introduction to grammar.
The fantastic thing about homeschooling is that you can create a schedule that works for you and your family. The suggested schedule is one lesson (144 lessons total) per day at a 4 day a week schedule to last 36 weeks. We changed that up a bit and broke some of the lessons in half and completed one lesson over a two day period. This seemed to work best for our active boy!
What you get with Eclectic Foundations:
Teacher's Guide
Student Workbook
Phonics Practice Sheets (dry erase)
McGuffey Word Cards for parts of speech
Additional Items You'll Need:
McGuffey's First Eclectic Reader (the Revised addition) this can be found digitally online at no cost
Index Cards
Writing Paper
Pencil Box for word cards
Rubber Bands
Crayons
Scissors
Thin Dry Erase Markers
Here's some of the concerns or hurdles we needed to work through when using this homeschool language arts. (These concerns aren't meant as a negative reflection towards this curriculum. It was just a challenge WE needed to work around)
The phonics is not taught in the manor in which we are used to. It appeared to be taught more of a mastery or memorization type with no phonetic instruction or rules. Again, not saying that this is incorrect, it was just something we needed to adjust ourselves on. Additionally, because the McGuffey's First Eclectic Reader has a copyright date of the early 1900's the lessons are in Roman Numerals. If your child isn't familiar with Roman Numerals yet they may have a difficult time locating the lessons. You will need to assist them with this. Not really a big deal but worth mentioning.
We absolutely loved the Poetry portion of this curriculum. I was pleased with the repetitive nature of them having to find the rhyming words in the poems. The lesson also encourages the teacher to ask open ended questions pertaining to the poems and the illustrations of the stories (reader). I LOVED THIS! It wasn't just read, drill, and kill lessons. Great for Critical Thinking Skills.
I was also impressed with the Handwriting portion of this language arts. It's more of an introduction to handwriting. I am impressed with the Script Alphabet Cursive. It is not the traditional cursive we all know and learned. So many of us change how we form our cursive handwriting to suite us anyway. This method just seemed like a great way to teach it.
The Grammar approach in Level B is simply meant to be an introduction. The lessons are simple and repetitive. In the Overview section of the Teacher's Guide it states that the Grammar portion is to simple expose the child to Grammar and that they aren't expected to master it now. The Parts of Speech cards are meant to be color coded (your child colors or paints) for easy memorizing and can be turned into sorting games and more.
Overall, we enjoyed this homeschool language arts curriculum and the eclectic approach to teaching and learning it. I appreciated the concept that the various components of Language Arts was taught as one. It is important to remember that we are INTRODUCING our children at these grade levels to Language Arts and not expect them to master it all.
Check out Eclectic Foundations on Facebook.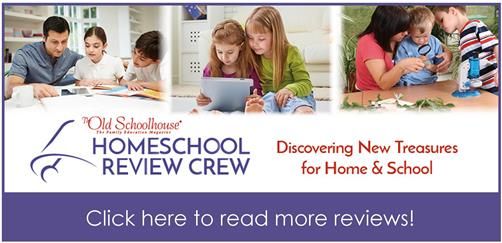 by