by
Trust Fund Movie and Love Was Near Book {review}
I don't know about you, but it's hard for us to find an appropriate movie for our kids anymore. Even regular commercials are risqué and often inappropriate. My mom-heart was so happy when we got the opportunity to review the movie  Trust Fund by Mapelle Films. It's a wholesome story about a modern day prodigal daughter. Along with the review of the movie we got to review  Love Was Near, a book inspired by the movie. But wait….. there's more!
I can't even begin to tell you how excited I was about this review. You might be wondering what this film, and the book, have to do with homeschool. Well, it does and doesn't have to do with homeschooling, really. The producer,  Isaac Alongi, was a homeschooler.  The movie itself has nothing to do with homeschooling, but I recommend you click on his name in the previous sentence and read about his story.
A little about the movie! 
I won't give too much of the plot away because I want to intrigue you enough to watch it for yourself. You won't be disappointed!
The main character (Reese – played by Jessica Rothe) is the daughter of a wealthy publisher. She is an aspiring writer and goes to Italy to attend a writers workshop. When she returns home she discovers a family secret that tempts her to make a dreadful decision. A decision that upsets the family dynamic and puts her in a very tough situation. She is filled with regret, yet her father's love is unconditional and forgiving.
The lessons in the movie are "true to life" lessons. It shows how easy we can be tempted to make the wrong decision and how these decisions can truly impact our lives. Similar to what many of us teach our own families, this dad has taught values and yet temptation and seeds of doubt creep their ugly heads into Reese's life. Just like the forgiveness and unconditional love of our Holy Father, her father forgives her and shows her nothing but love.
This movie is great for teenage daughters, although the entire family can watch it and learn from it. After we (my 9 year old son, 11 year old son, and 13 year old daughter) watched the movie we had an open discussion about how the decisions she made in the movie impacted her and the family. We also touched on how the father reacted when he found out what she had done. There was also a sister in the movie who tries to do everything for the family in the most perfect way she can and the lessons of her character.
I addition to this amazing movie is a bonus treat; a study guide. This simple study guide gives Biblical reference to the Prodigal Son and to the situations in the movie. This is a great tool for family discussion time and to show how these "real life" situations relate to the Bible and what God intended for us. You can choose to use the study guide for further discussion or not. Your choice!
On to the book!
It is recommended that you watch the movie first and then read the book, Love Was Near. You will discover that the main character is writing the book during the movie. Genius!
Our 13 year old daughter was gifted the opportunity to read the book after watching the movie. I will tell you that she disappeared into her room for a very long time. When she surfaced for air… she revealed that she loved the book. Here are her words:
"I LOVE this movie! I like the fact that the movie and book are Bible based. This became my favorite movie soon after I watched it. This movie shows girls ( such as myself ) that God's love for us is everlasting, no matter how many times we mess up in our lives. This definitely gets five stars from me!"
Well there ya have it!
One thing I would like to add before I close out this post is that the book is an interactive book. Meaning that there are spaces provided for you or your child to write down your thoughts. This is great for building moral character.
This movie and book are a win win for our family and I am so glad we can add these to our homeschool arsenal. 
Check these out: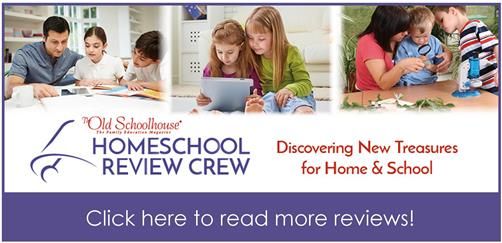 by