by
Living in the technical world as we do, typing has become a must have skill these days. When we were asked to review  The Typing Coach Online Typing Course by The Typing Coach we jumped at the opportunity to excel in our typing skills.
Let's face it, computers and technology are everywhere. You can't even get a job these days without going online. Future times will only keep heading that direction, I believe. Typing is a skill that definitely needs to be taught these days. What better time to teach than when the child is still in school.
A little about what we reviewed.
The Typing Coach Online Typing Course is just that, an online course that is designed for one lesson a week for around 10 weeks. It's a paid subscription that is good for one full year.
What is The Online Typing Coach?
It is an online typing course that you can master at your own pace. It was created and designed by David Kimball. It teaches the student proper posture along with letter placement. It is designed for daily lessons and you are prompted to complete one lesson per week. The great thing is that even though you are encouraged to work the lessons daily and complete one full lesson a week, you can certainly work at your own pace. Giving you the freedom to master at your own speed. 
The lessons consist of audio, video, and downloadable PDF's. There are specific instructions throughout to guide you along. Apart from the 7 lessons there is an introduction and a conclusion.
You will need a word processing program such as Word, etc. We used Notepad. Your computer will also need sound for the audio portion of the lesson.
Here's what the lessons consist of.
Course Introduction
Slower Paced Lessons (for the younger ones)
The Practice and Testing Center
Before & After Snapshot
Having Good Posture
Home Row
Top Row
Bottom Row
Shift Keys
Evaluating Your Skills
Typing Practices
Number Row
Serious Practicing
Final Assessment
Conclusion
I did appreciate the support feature. If you have a question during a lesson or a concern, there is a support link you can email to get an answer.
How we used it and what our thoughts were.
Our 12 year old was the one who used this online program. The course is designed for the older kids to be able to navigate the lessons on their own, so I let her have at it. She printed all the PDF's which consisted of: A Student Manual, Learning Checks, and a Progress Chart – to fill out. She worked on the lessons a little each day.
I have to be honest with you, she was a little overwhelmed by the progression of the lessons. For her, the audios and videos were a bit long. She works better in shorter time frames. Not to say that every child would have a hard time with the length. She felt stressed because if she didn't get it correct the first time she would have to repeat the long audio again.
Lesson learned here: I left this course up to her, I'm thinking that I needed to do it with her. At least in the beginning until she felt acclimated to the progression. My suggestion is to start this course with your child so they understand exactly how it works.
Final Thoughts.
The cost is amazing for this essential life skill. Only $17 per Typer for an entire year. I feel if we start over and take our time (just as suggested) and at our own pace that we will really gleam from this course. I know that I will be using it to give myself a refresher and sharpen my typing skills. Something we can work on together!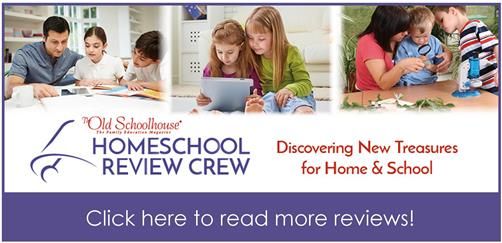 by